Fario VS Watario 3D PRO
Akadem GmbH
Reviews: 0 | Score: 0 | Price: €9.99
Install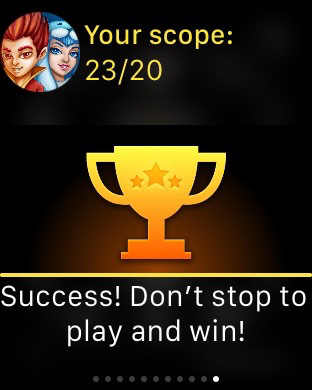 FULL VERSION, WITHOUT ADS!
Fario VS Watario 3D PRO is an entertaining labyrinth game – you have two characters with unique abilities, and your goal is to help them escape and win the game!
Both adults and children will love this magic role playing game, because it's really interesting! You'll find here a lot of challenging levels and missions – train your logic and strategy skills, enjoy bright graphics and have fun!
HOW TO PLAY: Control fire and water characters and find your way through the levels. Every character has special abilities, which will help you to escape the maze. Fire character must avoid water, and water character must avoid fire. Collect keys and coins, and try to open all the doors! You can switch between characters any time you want.
HOW TO USE ON APPLE WATCH:
You get points for playing time. The longer you play, the more points you score! There's a particular amount of point you should get every day, but of course it's possible to get more if you want. Moreover there's a statistics showing the points you scored the previous days.
If you worry that may spent too much time playing, set the timer and it will remind you that the time is over and you should stop the game.
FEATURES:
- Funny run and jump platform game;
- Interesting maze adventure – use your strategy skills to win the game;
- Two characters with special abilities – use its power wisely, and you'll win;
- Possibility to switch your maze runner;
- High-quality graphics, amazing 3D, and exciting sounds.
Fario VS Watario 3D PRO – exciting adventures in the shining labyrinth!